Salutation of Mr Panos Laskaridis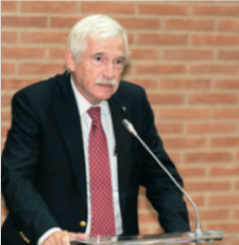 'Τravelling with the Icons of the Velimezis Collection' offers the general public the opportunity, through this site, to learn more about collector Emilios Velimezis and his Collection of Byzantine and Post-Byzantine icons, that finally found a permanent home at the Aikaterini Laskaridis Foundation.
Works of art are created and live with love and care; they can easily become irrelevant if they are not kept alive within us.
With this thought in mind and with respect for Emilios I. Velimezis, we accepted with enthusiasm the kind proposal of Emilios Ph. Margaritis, Christos Ph. Margaritis and Alexandros G. Makris to donate to the Aikaterini Laskaridis Foundation 136 artworks from the said Collection, part of which is on permanent exhibition in the premises of our Foundation's Historical Library.
The Velimezis Collection is unique in the sense that though private, the collection is accessible to the public. The works of art exhibited span some six hundred years of artistic production, from the fifteenth to the twentieth century.
I warmly thank the Margaritis brothers, Alexandros Makris and their collaborators for offering additional material for this new Aikaterini Laskaridis Foundation, dedicated to the Aimilios Velimezis Collection of icons.
Panos Laskaridis
President of the Aikaterini Laskaridis Foundation