The Collaborators of Emilios Velimezis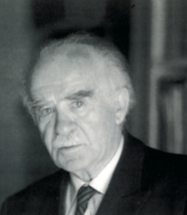 MANOLIS CHATZIDAKIS (1909-1998)
Eminent Byzantinist, distinguished and honoured by the international scholarly community. Βorn in Herakleion (Crete), he studied at the University of Athens and then in Paris, where, with a scholarship from Antonis Benakis, he studied Islamic Art and attended classes by Gabriel Millet in the Ecole Pratique des Hautes Etudes (1935-1939). From 1941 to 1973 he was the Director of the Benaki Museum and from 1943 until his retirement in 1975, he was a distinguished member of the Archaeological Service (Ministry of Culture), as Ephor and General Ephor of Antiquities, and from 1960 as Director of the Byzantine Museum of Athens. Member of the Academy of Athens (1980), he was the founder of the Research Centre for the Study of Byzantine and Post-Byzantine Art (international project of the Corpus of Byzantine wallpaintings). He was a corresponding member of the Academy of Vienna and of Belgrade, doctor honoris causa of the Université Libre, Brussels and of the University of Athens, Secretary General of the International Association of Byzantine Studies (1976-1998), and President of the Society of Christian Archaeology in Athens (1979-1998). Through his rich and varied activity for the preservation and study of the Byzantine and Post-Βyzantine monuments and works of art, he enhanced international interest in this field. His prolific scholarly publications (more than 20 books and 150 articles), on Byzantine and Post-Βyzantine art charted new paths in research. Particularly important are his studies on Cretan painting and the early work of Domenikos Theotokopoulos (El Greco), which by revealing new evidence of the art of this period have proved fundamental to recent research.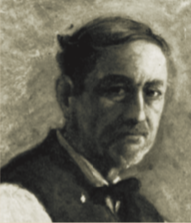 DEMETRIOS SP. PELEKASSIS (1881-1973)
Zakynthian painter and art conservator, from the famous Pelekassis family of artists, the last who followed the typical Heptanesian style. Curator of private and public collections (of Lord Kitchener, Loverdos, Stathatos, Velimezis, Zakynthos Museum and others). In his religious artworks, he reintroduced the principles of Byzantine Iconography, while at the same time influenced by Western Art.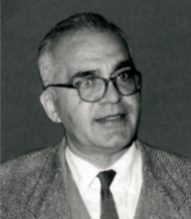 EMIL SERAF (1905-1990)
Photographer, born in Constantinople, who established an internationally renowned studio in Athens. Commissioned by foreign Archaeological Missions and Schools in Greece (French, Swiss, German, British, American) and by important Museums and private collectors of the interwar period. Photographer of the icons of the Benaki Museum, the Velimezis Collection and the Stathatos Collection. Many of his photos have been used by international Publishing Houses.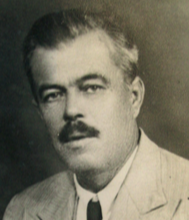 PRIAMOS
Priamos Nikolaidis (1882-1942)
Nikos Nikolaidis (1904-1986)
The name Priamos refers to the woodcarvers Priamos Nikolaidis and his eldest son Nikos Nikolaidis, who was a graduate of the Fine Arts School of Athens. They executed major commissions for Heinrich Schliemann and later for other prominent Athenians of the interwar years (Benakis, Stathatos, Velimezis, Loverdos).